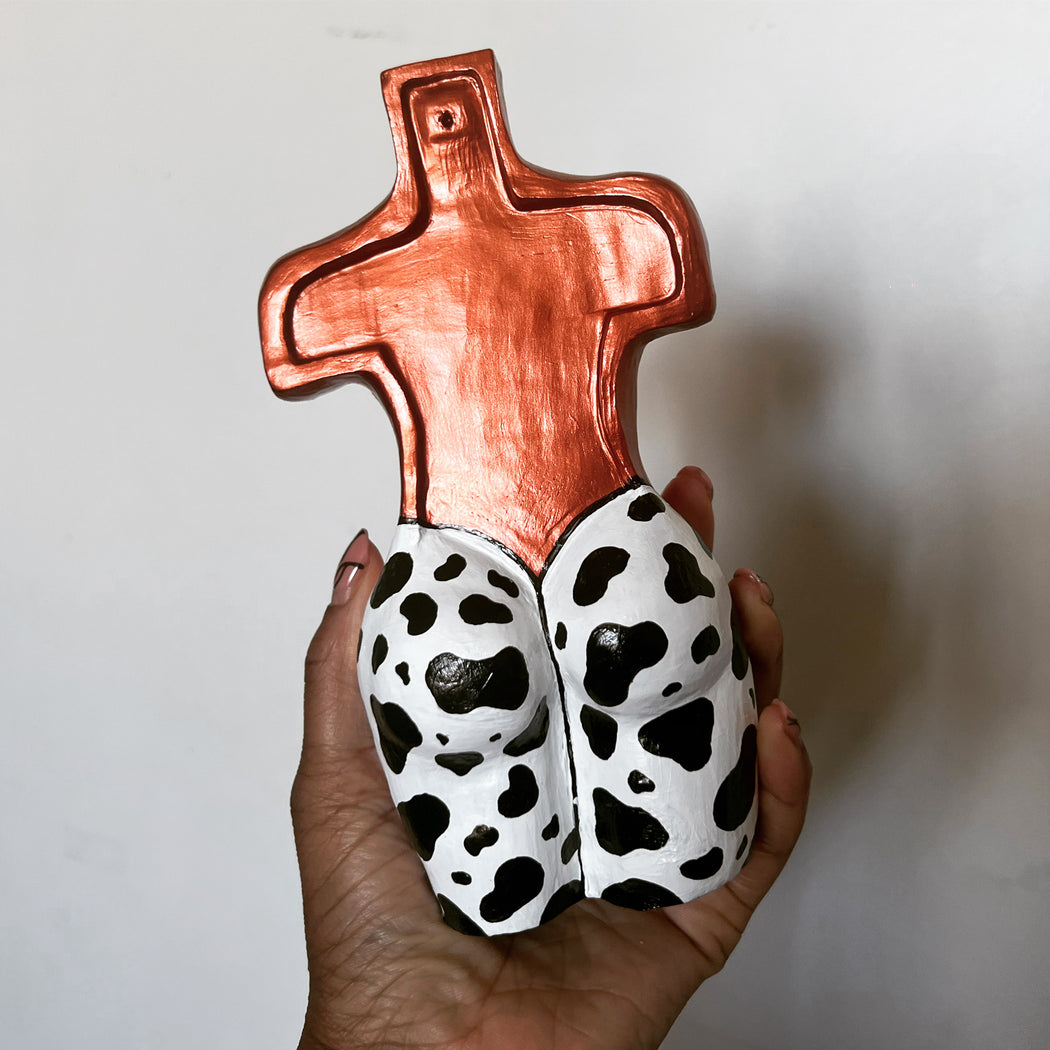 Cow Girl
Crafted with impeccable attention to detail,

Our Cow Girl sculpture is the perfect addition to any home. Crafted with luxury and timelessness in mind, this unique piece of functional art brings body-positive elements to your decor and is sure to be the centrepiece of any room.

Handmade and one-of-a-kind, the Cow Girl incense sculpture is the essence of luxury and will bring a sense of sophistication to your home.

Each piece comes with a 1-incense burner, 1-incense holder, and a custom box.