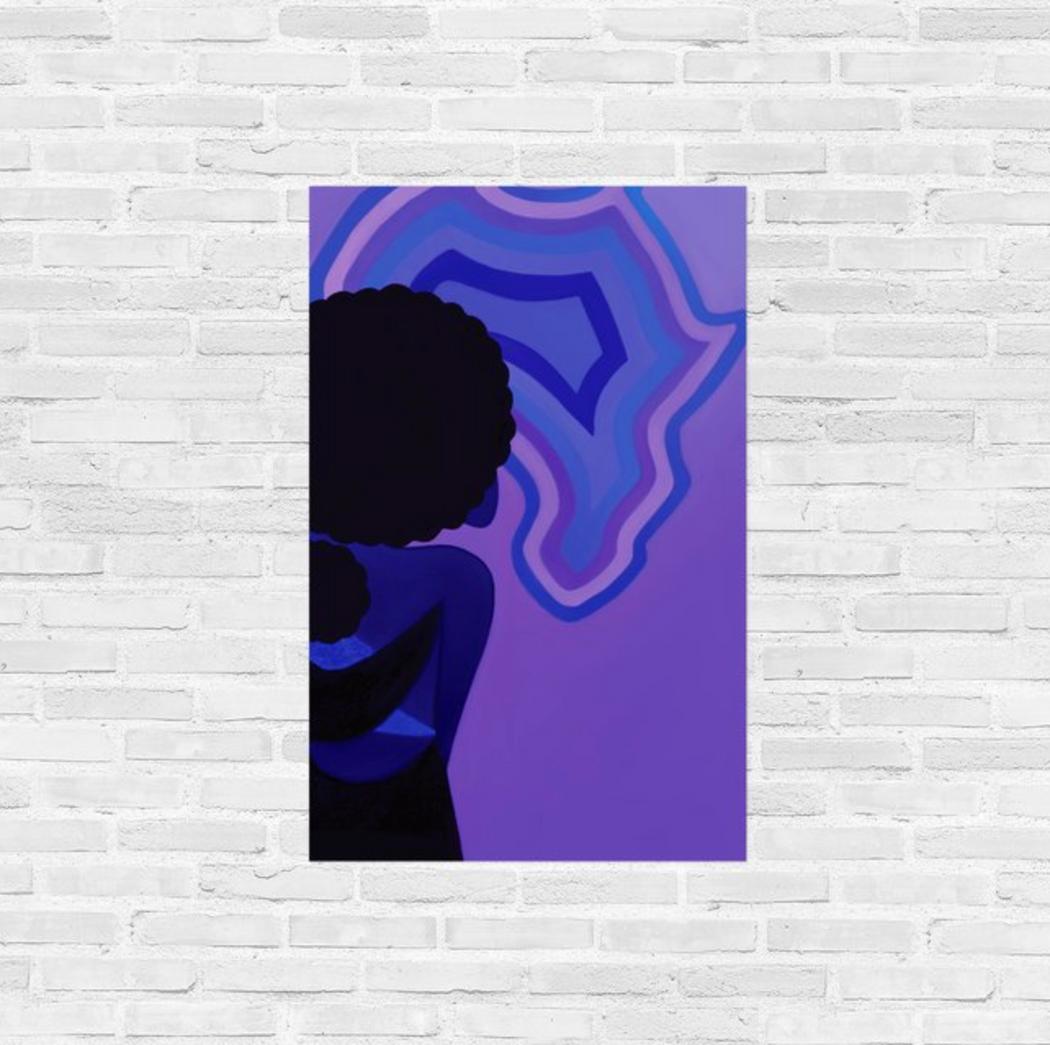 Mother Africa
 Mother Africa is an original painting made with metallic acrylic paint, The painting was captured on a DSLR camera and then digitally retouched.
The lines represented in the outline of Africa represent the diversity in shades across the continent. 
In most African cultures, however, Nigerian/African mothers are known for carrying their newborns on their back with a wrapper piece of clothing, and I wanted the piece to represent that.


Paper: Premium Glossy 
Orientation: Vertical
Comes with a certificate of authenticity. 
QTY: 5